Hi! Welcome and thanks for checking out my wishlist!

If you want or need a Certified GIF Free version of this list, you can find that HERE. If you need a plain, black text on white background version, you can find the Google doc HERE (warning, it's long and not super pretty).
Warning: I am NSFW and openly discuss sexual content (including kink and polyamory). I have set aside a section discussing specific triggers, please skip that section if you need to.
Yes, I use a lot of film / TV references to share likes & dislikes. Because I like gifs and because they're often more broadly known.
Strap in, it's a long and sometimes wild ride!
---
The Quick Stuff…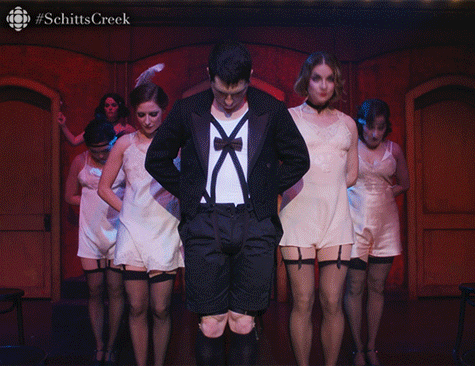 How about some basics so you can decide if you wanna keep reading, or not…
I'm mentoring Adult and New Adult.
If your NA skews closer to Adult, I'm all in (though I may ask you to bump it up to Adult). I am not the right person for you if your MS leans closer to YA.
Genres I'm Taking…
Romance is my heart and soul, but I've got a list of genres I love!
You can click on each one to take you straight to the details for that genre.
If that sounds like you… keep reading! If that's not you… click here and you'll find links to all the other Adult mentors!
Other sections:
Or, y'know… just start at the top here and work your way to the end!
---
What is Pitch Wars?
If, somehow, you've landed on this page and you're still wondering what Pitch Wars is all about, well… Pitch Wars is a mentoring program where published / agented authors, editors, or industry interns choose one writer each to spend three months revising their manuscript. It ends in February with an Agent Showcase, where agents can read a pitch / first page and can request to read more.
---
All the Dirty Details…
As my enby oldest would say… ladies and gents and everyone in between and otherwise…
I promise, I don't bite (OK, that may not be true) and I'll try to make this fun and easy. I'll even keep cussing to a minimum (don't get used to it. I'm usually very NSFW).
Important note: everything here is my opinion. I do not believe you or your work is bad or wrong if we strongly disagree. It just means we may not be a great mentor / mentee fit, and that's OK!
In general in ANY genre I'm taking…
Emotionally satisfying endings—that can mean a lot of things, but let's just say: I didn't like the ending of Gone Girl.
Twists have to have a reason, and make sense for that world / character.
Unreliable narrators are a tough sell for me. I can buy into them, but they have to hit it out of the ballpark.
Flawed characters are my catnip. Perfect people are boring. Give me characters who have scars and baggage and history! Sense8 may be the most amazing example of this ever.
If you happen to have a Gothic novel or an Alternate History that falls in one of the genres I take, I'm likely open to it.
I'm not the right choice for straight up historicals, however.
---
Romance…
HEA / HFN 100% required in this book (ie: no cliffhanger for book 2).
That doesn't have to mean marriage or proposal. It does mean the main characters fall for each other and are in some form of committed relationship with a positive future outlook.
Don't mind me, I'm filling the romance section with my kinda eye candy.
Back to the wishlist!
I do love the classic boy-meets-girl, but… It does not HAVE to be a guy and girl.
It just has to be two or more people, in whatever configuration works for you and your story. Monogamous or polyamorous, it's all cool with me.
I am absolutely, 110% open to love interests of ANY gender or sexual orientation. Love is love, y'all! I'm all about the hot and sexy and I happen to have a really wide range that I consider hot and sexy.
Poly, triad, menage, etc: yes!
YES to on page sexy times with the occasional fade to black or implied scene.
NO, thank you to sweet romance. I want more than chaste kisses.
Chemistry that jumps off the page.
From insta-attraction to slow burn. It's all good. I'll be cheering them on as they're getting it on, or screaming at them to stop with the why nots and just kiss already!
I wanna feel what they're feeling and be laughing, lusting, and crying right along.
Ahem… sorry… got distracted… back to the wishlist!
Romance Subgenres
If you don't see your subgenre listed here, but you think we're an otherwise good fit… you're probably right, so gimme!
I'm frequently surprised at loving something I didn't think I would. So… gimme a shout and ask.
Angsty or dark or edgy? I'm there!
Romantic and sexy? Oh yes!
Small town or big city or middle of nowhere—it's all good!
Yes, please!
Erotic (inc. Poly & Kink)
Not my cuppa coffee…
Historical (exceptions exist)
Romance Tropes
What's a romance without a trope? Always… always… always… I can totally go for subverted tropes, gender flipping, and fresh approaches to old standbys.
Yes, please!
Rivals / Enemies to Lovers
Probably…
Marriage / Relationship of Convenience
Workplace Romance (Inc. Boss / Employee)
Forced Proximity / Stuck Together
Not my cuppa coffee…
Kidnap (where the LI is the kidnapper)
Love Triangle (as opposed to poly)
---
Erotica…
Short version: You can pretty much follow my romance guidelines for erotica. Minus the HEA / HFN requirement, of course. Do read the Heat Levels section, please.
Is your MS erotic romance or erotica? (my opinion only here)
Erotica
Sex plays the central role.
May or may not involve a love story.
Erotic Romance
The romance is the central story.
Sex plays a major supporting role.
I still want an emotional journey and deep character arc. It just doesn't have to center on a romance.
Now that we've cleared that up (at least when it comes to my wishlist), what makes me all grabby hands in this genre?
Give me…
a story that stimulates the mind as well as… well… y'know.
characters who are real and vivid and flawed. Who have goals and dreams.
a plot with conflict and tension.
sizzling hot, no holds barred, adventurous, sensual, intense sex.
Consenting adults only please. No Lolitas for me, thanks!
Also, no questionable consent… Even consensual non-consent involves negotiated consent. And how many times can I use consent in this paragraph?
---
Women's Fiction…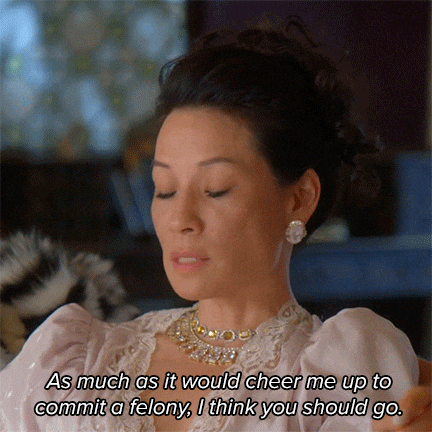 I am absolutely open to WF…
IF it has a positive and emotionally satisfying ending.
This does not necessarily mean HEA / HFN.
No one is grieving at a grave at the end.
Note the grieving. That part is important. Very important.
Major love for light hearted, darkly comedic, or romance-crossover.
---
Literary…
This is a tough one to define… Everything else here is genre fiction with (relatively) clear standards. Literary fiction, on the other hand, is its own creature, and the "rules" are less distinct.
So, how do I define what I want in literary? I don't. This is where you have to get to know me a little bit via this incredibly long-winded wishlist… and compare what you see of me here with the themes of your novel. Are there similarities? Yes? Great! We may be a good fit!
---
Horror…
I'm all for most horror, though violence and gore have to be justified. If they're there for shock value—no thanks. Horror was my first love as a writer.
Anything from old-school pulp monster horror to supernatural / paranormal.
YES to psychological horror.
Iffy on sci-fi horror (though I do love Alien / s).
I have a soft spot for vampires…
Who should absolutely be simultaneously sexy and scary, but I prefer they not sparkle.
I'm a sucker for stories that blur lines between horror and paranormal or supernatural.
Ditto when horror crosses into thriller and suspense.
---
Mystery / Thriller / Suspense…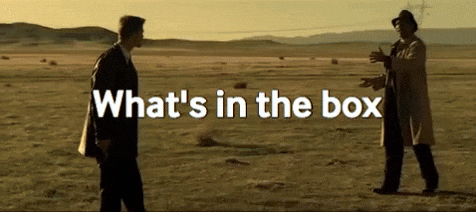 I like a whodunit and can get into a cozy if it's got a good voice and compelling story… I grew up on Agatha Christie, and absolutely adore Phryne Fisher. I have a love / hate relationship with Sherlock Holmes (mostly love). Otherwise?
YES: murder mysteries and gritty crime.
YES: detective and cop stories.
Not so much on police procedurals.
Alex Cross is a guilty pleasure.
YES and DOUBLE YES: serial killers. Seriously. Gimme! Se7en is one of my tops in that genre.
YES: paranormal thrillers. Psychological thrillers. And things that make you ask: is it horror of thriller?
NO, thank you to political or spy thrillers.
---
Fantasy…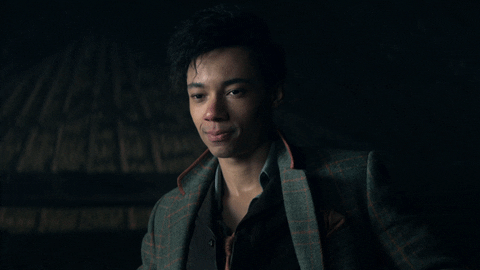 This is a new one for me this year. Like Romance, this section will be fairly specific. I've spent the last year critique partnering with a fellow author who has the most amazing dragon fantasy and I just had to add it. So gimme:
Stories that take place outside the typical Euro-centric world.
Yeah, I love dragons, but give me a different take on them!
YES: fairy tale retellings.
YES: dragons, mythical beasts, fairies, sorcery, magic.
Not so much on elves and dwarves or Tolkein-esque tales.
YES: magical realism, paranormal, horror, alternate history / time periods, urban or contemporary fantasy.
Steampunk? Oh yes!
Grishaverse? YES!
American Gods? YES!
Things I'm a stickler for:
Magic needs a system and rules.
Multi-layer conflict…
Internal (character level), small scale (interpersonal stuff and little obstacles), and the big bad (must be external).
A believable world (no matter how fantastical) with some form of power structure or government. I will give Rothfuss credit for some great world building (even if the MC is insufferable… now tell me more about Bast).
---
In All Genres…
Romantic story arcs in ANY genre are awesome, but not required.
Sexy times in ANY genre, equally awesome. Also not required (except in romance and erotica). Otherwise? People are people. Gimme that slice of life for YOUR characters.
I will hold to genre standards, but I'm also open to bending rules and blurring lines.
Do NOT mess with my HEA / HFN in romance, however.
Heat Levels…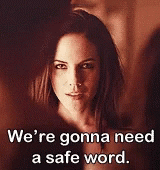 Bring it on! In any genre. From mild and euphemistic to wild and explicit.
And yes, bring on the kink.
Caveat: I know a thing or three on that topic. While fiction is fantasy and not a how-to manual, I prefer to keep sexy times in the realm of reality. Exceptions exist (ahem Merry Gentry).
Consent is sexy. As hot as some elements of 365 dni were, they were kinda ruined for me by the overarching lack of consent that started it all (see my thing about kidnapping and love interests). I can get behind pushing boundaries (under the right circumstances). And silent consent can be a thing (enthusiastic participation on the part of everyone involved kinda goes a long way towards that).
Main Characters…
As far as I'm concerned, Good Omens was a love story and those characters are damn near perfect.
These are my attitudes about characters in any genre, and yes, some elements are defined along gender lines but I am always open to breaking the binary.
The things I love apply across the board, so… Pick your traits. It's all good!
The Good
I like a heart of gold. No matter what's on the outside.
Gritty and unlikeable? OK—so long as there's a reason.
Sweet and charming? Great—so long as they have depth.
Gruff and rough or as smooth as silk and as polished as silver.
Emotionally vulnerable? Bring it on!
Strong woman and / or sensitive man? Hell yes!
Afraid to commit or ready to jump in—it's all good.
Rich or poor.
Educated or blue collar. I don't care.
They can be any size, shape, build, whatever—so long as that isn't the only thing that defines them. (OK, if we're talking guys in romance, I do have a soft spot for men with nice… assets.)
Sass is a bonus. A big bonus.
Alphas = hot / Alphaholes = not.
Got a cinnamon roll? Gimme! Major grabby hands!
But… above all… they have to feel real and be true to themselves.
The Bad
I love them…
complex.
smart.
when they're attractive, or sexy, or compelling.
when they give you pause.
when you can almost see their side of things.
when they're pure unadulterated evil.
They have to be…
well developed and three dimensional.
believable.
The Questionable
Good guy? Bad guy? Somewhere in between?
How about just… YES!
---
Diversity…
Bring. It. On.
In any and all varieties. I welcome a diverse array of stories, written by voices who have direct experience within these communities. Stories that represent the amazing array of humanity that I know, love, and see around me every day. And those I am not yet fortunate enough to know personally.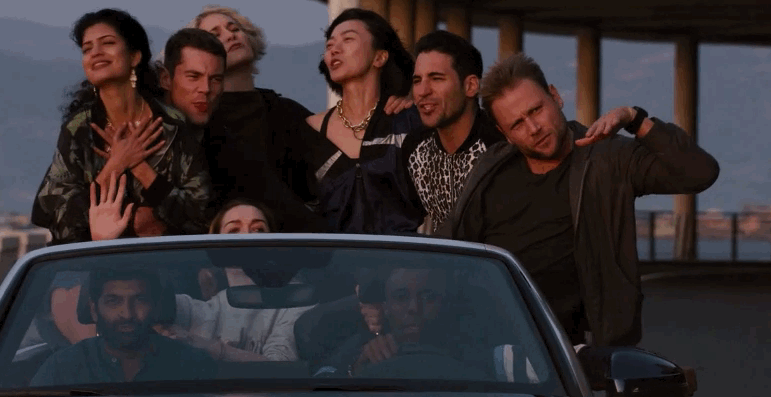 For what it's worth: I am hard of hearing and have chronic pain, mom to LGBTQA+ kids (all ADHD and / or ASD), ADHD and ND myself, not Christian, and a few other modifiers I prefer to keep between myself and my close friends and family. I'm unapologetically feminist.
FTR: diversity means just that to me and is an ALL inclusive term. I strive to respect and value our differences, including, but not limited to race, ethnicity, gender, sexual orientation, age, social class, disability or physical attributes, religious or ethical values system, national origin, etc.
Black lives matter. Trans lives matter. Trans women are women. Trans men are men. Don't even get me started on why it should not be necessary to say these things.
I see you. I hear you. And I've got your back.
---
Talking Triggers…
Skip this section if you need to…
OK… We're gonna get real here… and we're gonna be brief.
I said it about horror: Violence for the sake of violence is not my cuppa coffee. Ditto gore. I am entirely OK with either if it suits the plot and character. However, I do have a couple of areas I avoid…
Children and animals… I do not want to see on page violence toward or abuse of either.
SA… my take on this one is harder to define. Generally, I don't want to see this on page. It can be part of a backstory, but it cannot be the primary defining piece of the character. There has to be a very strong plot and character driven reason for including it. It cannot just be a device to create conflict or tension.
Absolute hard no, don't even go there for me is any after-the-fact romance between victim and assailant.
Those are my hard ones. Do exceptions exist? Sure. C'mon, I read Stephen King.
If you have any doubt, ask. I'm happy to have that conversation.
---
Beyond That?
Surprise me!
I want to talk about your characters as if I know them.
If I have not specifically said "no" to something and it falls into the genres listed here, I may be interested.
Questions? @ me on twitter to clarify. Also, if you prefer to be private, my DMs are open. However, I do like to have that convo out where it may help other writers 😉
---
What About You?
I don't think there is such a thing as an "ideal mentee". However, I can call out traits I know I work well with, or that I feel are important going into Pitch Wars.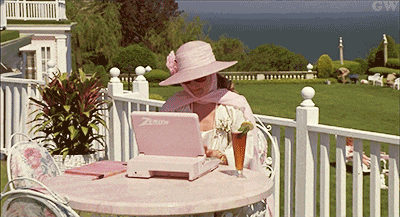 A sense of humor is damn near a requirement for working with me.
A sense of self that enables you to accept kind feedback while working it into your own style and voice.
The desire and availability for the work ahead.
Willingness to discuss any disagreements we may have and find the right path for you.
Be ready to take the time. Don't rush!
PW is a tight schedule, but I will always give a deadline. I'll refine those as I learn how you work. All I ask is: take the time.
PW is about learning, growth, and improvement. Be ready to look critically at your MS and consider what it might need to take it to the next level.
Things to know:
I'm never gonna say "it's my way or the highway". This is a partnership.
If I've worked with you before on your Pitch Wars manuscript, or you submitted this same MS to me last year, and have not drastically revised it since… please consider subbing to other mentors.
If you HAVE made significant changes, and you think we'd be a good fit, by all means, submit away!
You have a limited number of mentor submissions and I want you to have the greatest chance of success.
What About Me?
I'll skip the bio here and jump into the how-I-work stuff…
One of the first things I'll ask a potential mentee is: how do you want your feedback?
Everyone has their preferences from sugar-coated confection to blunt as a spoon. I fall in the middle—I WILL tell you what I like and love, but that alone isn't going to bring about improvement. So I will also tell you where I feel changes can be made (and why).
If you need that fully sugar coated—I'm probably not the right choice. Anything else—we're good.
My real passion is STORY! Yeah, I will do the editor thing and comment on grammar, syntax, word usage, punctuation, etc—but my big goal is always story.
My strengths:
Overall character arcs
Plot lines
Pacing
Continuity
General tightening and / or fleshing out.
I'll spot the excess baggage or the places that could use a bit more oomph.
I'll call out inconsistencies in character or plot and really dig into what works for a character—and why (I love the why).
Emotions and motivations are a big thing for me… so be prepared to go deep.
I'll also happily flag all the points that made me laugh, or cry, or gasp, or squee (yeah, I do that), or that got my heart up in my throat—because those are things that are working and you should know that!
I'm a semi-plotter, so I'm not likely to pull out a beat sheet unless I see some major pacing issues, missing elements, or the tension is just off.
I don't have a set "homework" plan because I feel that each person and each book will have different needs. My goal is to help you achieve the best manuscript you can. And there is no one path to achieving that.
I work in Word, using comments and track changes. Google docs is an option, with some caveats.
I am a fan of the Oxford comma.
And I'm gonna be my mentee's biggest fan, most annoying cheerleader, and the person who will walk through hell and back with them if that's what it takes.
Communication with My Mentee…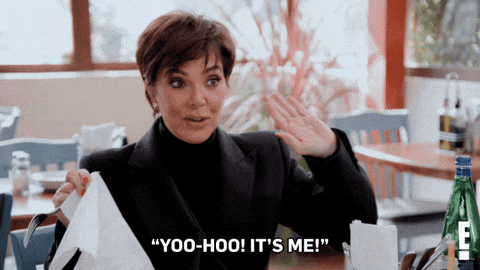 I am hard of hearing and prefer text, IM, and email—it's easier for me and it frees you from trying to take notes. Plus you get the written messages to refer back to. Sure, I'll do a call or video if someone needs that connection. But it's not my primary way of communicating.
I plan for weekly "official" check ins, but more frequent is likely and I'm always open for questions or help. Bottom line—if you've got a question, hit me up. Don't wait for the weekly check in.
Remember that annoying cheerleader thing? I'll likely be sending or posting little encouragements to my mentee more than weekly.
---
But Wait There's More!
What? I've got more? Only a little. I've got a great big Mom streak to go along with the cheerleader side.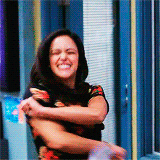 You've written a book. Pat yourself on the back. That's a huge accomplishment! And now you're taking the step of putting your creative baby out there for someone else to see—even if you've done that before, it can be nerve wracking.
If you've made it this far, and you think your manuscript fits, and you like the way I think… Gimme! I want all the romance-y things. And scary things. And sexy things. And… I just want ALL the things, I'm greedy like that.
Also… thank you for taking the time to get here!
Hey, I made it through this without any significant profanity! That may be a record.
Scroll past the pics and bio to the bottom of the page to find links to the other Adult mentors.
---
A Bio…
Last year, a CP suggested I share some of my food pics… The questionably pretty pics up there are from my Insta feed. It's MOSTLY food… (and bonus points if you read that & conjure up your best Miracle Max voice saying, "your friend here is only mostly dead…")
Oh… and you may have to deal with the occasional puppy talk (or pic) as our household has recently added a new member…
I'm Rochelle Karina, a 2018 Pitch Wars mentee, 2020 and 2021 PW mentor, and former magazine and newspaper editor now working as a freelance writer in the heart of Baltimore. When not at my desk coming up with new ways to torment my characters, I can often be found in the kitchen, glass of wine in hand, cooking a meal for friends.
I'm repped by Jana Hanson at Metamorphosis Literary Agency. Currently on submission.
---
PW Adult Mentors
Pitch Wars 2021 Adult Mentors' Wish Lists
Click here to view all Pitch Wars 2021 Mentors' Wish Lists. To view the wish lists by genre, visit this link.